July 29, 2022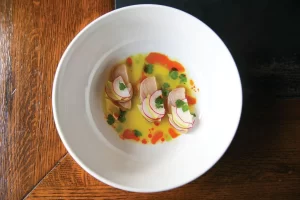 I've been to many wine pairing and cocktail pairing dinners over the years, but I've never experienced both intentionally wrapped into a single evening.
As the saying goes, and as I echo here with great anticipation, there's a first time for everything.
On August 11 at the Good Oak Bar, executive chef Nico Rodriguez and beverage director Tim Walsh will host a five-course wine and cocktail pairing dinner that I tease in this week's Inside Tucson Business. It signals to me they weren't able to make up their minds on wine or cocktails or there truly is a method to their madness. After spending some time with Chef Rodriguez, it became crystal clear it's the latter.
Check out my story here and let me know your thoughts!