Welcome
On the Menu Live
The most delicious hour on radio!
Hosted by public relations executive Matt Russell, On the Menu Live is a weekly radio show that dishes out the latest buzz on the Southern Arizona culinary and cocktail scene. It airs live every Saturday at 5:00 pm on 104.1 KQTH.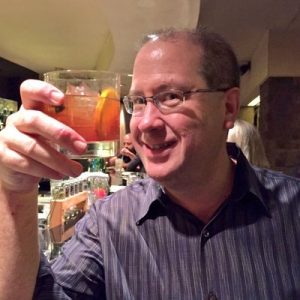 On his food and beverage journey, Matt has worked with scores of chefs, sommeliers, brewers, distillers, winemakers, and restaurateurs from across the country, including Food Network celebrities Guy Fieri, Jeff Mauro, Melissa D'Arabian, Marc Murphy, and Jeffrey Saad.
In his conversations with local and national newsmakers in the culinary and cocktail arts, Matt strives to bring out the true personalities of his guests, showing how their dynamic personalities uniquely influence their styles and philosophies. Matt is also called on regularly to serve as a celebrity judge at local and national food and cocktail competitions, including Iron Chef Tucson, Agave Fest, Tucson Taco Festival, World Margarita Championship, Southern Arizona Salsa and Tequila Challenge, Nugget Rib Cook-Off, and the Tucson Firefighters' Chili Cook-Off.
When he's not on the radio, or serving as Master of Ceremonies at community events, he's running Russell Public Communications, a public relations agency he founded in 2002. He has been responsible for securing publicity for his clients through such outlets as Larry King Live, Good Morning America, USA Today, Los Angeles Times, and Washington Post.