July 18, 2022
Oklahoma "Country Boy" Goes to Loews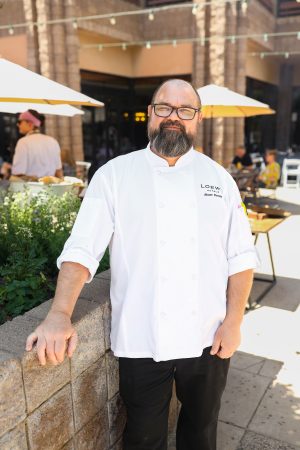 He's cooked for the Dalai Lama, lectured on backwoods Oklahoma cuisine, ran the banquets program at the legendary Hotel Del Coronado in San Diego, and prepared fried squirrel at the Smithsonian Institution during National Food History Weekend in Washington, D.C.
To say that Jason Flores has a diverse background would be an understatement. And it may explain why this chef who describes his culinary point of view as "redneck-chic" was a natural fit when Loews Ventana Canyon Resort recently introduced him as its new executive chef.
My latest Tucson Foodie story tracks Flores' journey from his childhood in rural Oklahoma to the pinnacle of his culinary career at Loews. I hope you have as much fun reading it as I did writing it.
Check out my story here and let me know your thoughts!