July 17, 2019
Anchovy Activism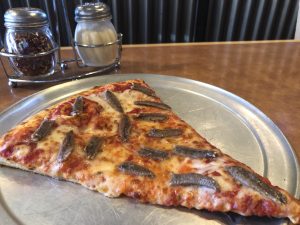 To anchovy or not to anchovy? That is the question, and those of you who know me are well aware of where I stand on this issue.
But where do you stand?
In my Inside Tucson Business column this week, I took on this topic with a Tucson pizza pioneer who has a dedicated following of anchovy activists.
Check out my story here and let me know your thoughts!