Welcome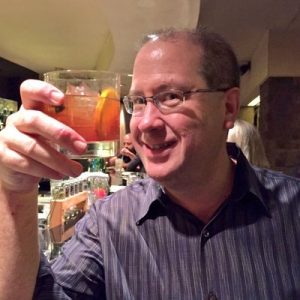 Straight up, I'm just a public relations executive who loves great food, drink, and stimulating conversation. But in 2009, my life-long love of food and passion for communications came together and catapulted me into the world of food writing and broadcasting.
On my journey, I've had the unique opportunity to work with scores of chefs, sommeliers, brewers, distillers, winemakers, and restaurateurs from my beloved Tucson and across the globe. One thing is clear after sitting down and chatting with them. Their dishes and drinks all have beautiful stories to tell, and On the Menu Live is my collection of these culinary and cocktail encounters that I regularly unfold across a landscape of media platforms.
I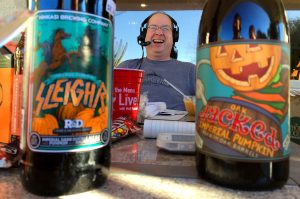 also have the great honor of emceeing food and beverage events, voicing commercials for companies in the food and beverage industry, and serving as a judge at local and national food and beverage competitions throughout the year. These include Iron Chef Tucson, Agave Fest, Tucson Taco Festival,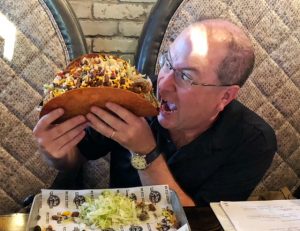 World Margarita Championship, Southern Arizona Salsa and Tequila Challenge, Southern Arizona Smokin' Showdown, Cookies and Cocktails, Tucson Firefighters' Chili Cook-Off, and the Nugget Rib Cook-Off, the largest BBQ rib competition in the United States.
I hope to see you soon for some great food, drink, and stimulating conversation!
Oh, and that part about being a PR executive? That's still my gig after more than 30 years in the business. You can learn more at RussellPublic.com.
Cheers!