March 2, 2020
Lauren Bailey Live!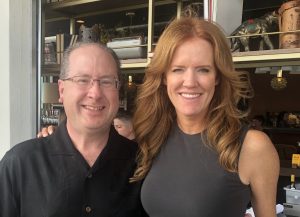 Restaurateur Lauren Bailey is one busy woman, and her business brought her to Tucson last week when she hosted the local media at a preview of the newest installation of her popular Postino Wine Cafe!
I caught up with Lauren in between glasses of Pomares Douro white blend to get her perspectives on Tucson, the restaurant's new location at Grant Road and Tucson Boulevard, and what it means to have a space that she says flexes for people, whether they're wearing flip-flops or dressed to the nines.
Enjoy my interview with a star on Arizona's restaurant scene.
Podcast: Play in new window | Download (Duration: 9:13 — 8.2MB)