February 10, 2022
At the Corner of Route 66 & Toole Ave (well, sort of)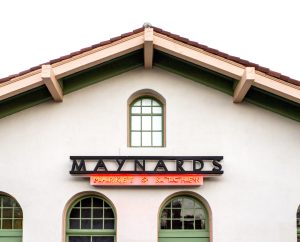 If Toole Avenue and Route 66 intersected, it would likely be at Maynards Kitchen during Arizona Beer Week when these two storied roadways will virtually connect.
As I report in this week's Tucson Weekly, Maynards will team up with Flagstaff's Mother Road Brewing Company, which sits on the original 1926 alignment of Route 66, for a pairing dinner on February 23 at Tucson's iconic train depot. I hope you get hip to my timely tip and join me at this dinner celebrating Arizona Beer Week.
Check out my story here and let me know your thoughts!