January 20, 2022
Swank at the Center of the Plate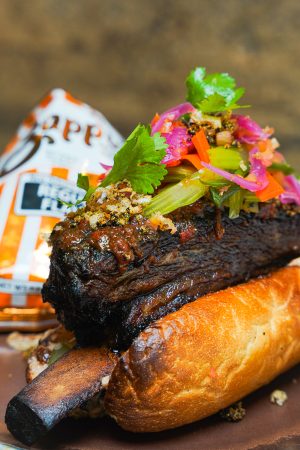 "Try to imagine The Parish's punk rock cousin, who grew up in Los Angeles rock clubs, won the lottery, moved to the South, bought an old swanky joint and turned it into a chef-driven bar and grill."
This is how Chef Travis Peters describes his second restaurant, The Delta, which he launched a decade after he and his business partners opened The Parish.
In last week's Tucson Weekly, I tell a story about Peters' salute to the swank at The Delta and its manifestations at the center of the plate, including a Stuffed Pork Rib Crown and The Big D pictured here. An ode to the punk rock scene of the late '80s and '90s also plays a part in this fun homecoming story.
Check out my story here and let me know your thoughts!