November 4, 2021
Hockey & Hops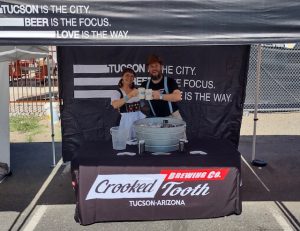 Call it a power play for the palate.
Hockey and Hops, a beer garden with 11 regional brewers that will pop-up outside the Tucson Convention Center prior to the Tucson Roadrunners hockey game on November 13, will raise money for local non-profits that promote healthcare, education, and cultural arts programs for children, servicemen, and servicewomen in Southern Arizona.
In this week's Inside Tucson Business, I caught up with two local craft brewers who will participate in the hockey-hops pairing as they shared what they'll be pouring and why it's important to be involved in events like this.
Check out my story here and let me know your thoughts!