September 29, 2021
Mother Road Mondays!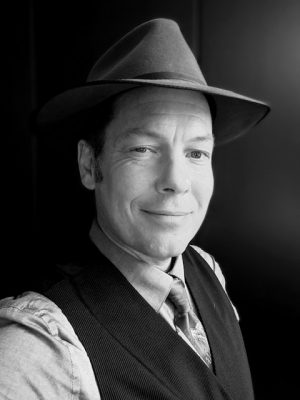 Since my very first sip of suds from Flagstaff's Mother Road Brewing Company, there's been joy in the adventure with every pint I've hoisted with friends and family. I've even had the opportunity to share some treasured moments with Mother Road's owner Michael Marquess, the dapper dude pictured here, enjoying stories about his company, its culture, and its distinguished and food-friendly brews.
Lucky for me and other Mother Road fans, these beers have become widely available in Southern Arizona, and local chefs are celebrating how well they pair with a variety of dishes.
These stories will anchor a new series on Wake Up Tucson on AM-1030 called Mother Road Mondays! Starting on October 4 and continuing every Monday morning through November, host Chris DeSimone and I will sit down with our Mother Road friends and a different Southern Arizona chef each week for some delicious stories about their brews, their cuisine, and why they're the perfect match.
The series will launch on October 4 at 7:00 am when Mother Road's craft consultant Stephanie Henderson joins us in the studio, along with Andrea Wagner from Casa Marana, to kick off National Pizza Month. Pizza and beer? A traditional pairing. For breakfast on live radio? Yes, please!
I hope you enjoy this nine-week series. You can listen live every Monday at 7:00 am on KVOI, AM-1030, and on KVOI.com.