August 25, 2021
Burger of the Week Series Lands at The Landing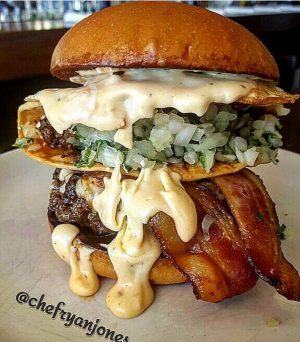 On my inaugural visit to The Landing last week, the sister restaurant of the nautical-themed Fini's Landing, it was clear that Chef Ryan Jones values his home on the range as much as his time on the dock of the bay.
In this week's Inside Tucson Business, I tell a story about the special place he's carved out for beef in this sustainable seafood restaurant, with a new Burger of the Week series that features a rotation of some, shall I say, distinctly different selections with a shelf life of seven days.
Check out my story here and let me know your thoughts!