September 23, 2020
Digitally Delicious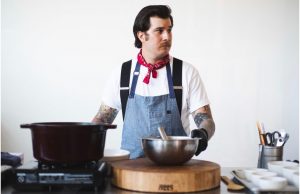 Local cooking classes have gone virtual this fall with chefs take center stage – er, screen.
As I report in this week's Inside Tucson Business, the classes hosted by Flying Aprons Tucson are connecting chefs with their guests in fun new ways, bringing them together in interactive sessions where guests can cook right alongside their favorite chefs from the comforts of their own kitchens.
Check out my story here and let me know your thoughts!