August 12, 2020
Zin in a Tin?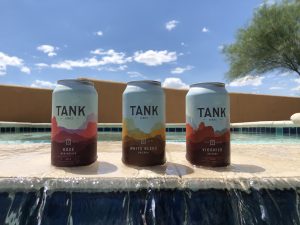 Don't mind me. I'm just sitting here by my pool.
Drinking wine.
From a can.
The latest Arizona winery to join the canning craze is Aridus Wine Company, and as I report in this week's Inside Tucson Business, their winemaker suggests that the craze is about more than just convenience.
Check out my story here and let me know your thoughts!