April 22, 2020
Half Man, Half Amazing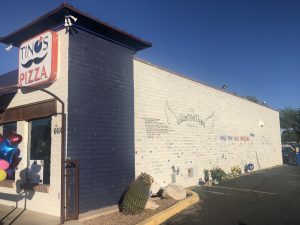 He's been called half man, half amazing.
His enthusiasm for serving the community was boundless and the love that he showed for his patrons went far beyond the assembly of a memorable pizza pie.
In this week's Inside Tucson Business, I reflect on my rewarding, yet all-too-brief, relationship with pizza pioneer Dino Chonis who passed away recently.
Check out my story here and join the community in praying for Dino's family during this difficult time.