April 16, 2019
Agave Aqui!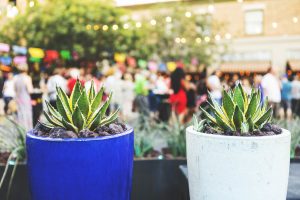 One of my favorite local events that I emcee every year is an evening dedicated exclusively to a desert plant.
But this isn't an ordinary plant. It's a representative of the monocotyledon class that's given rise to spirituous celebrations for generations. It's the agave, and thanks to the hard-working jimadores who harvest these beauties under the hot Mexico sun for our enjoyment, you'll experience sipping in surround sound at the annual Agave Fiesta on April 27 at Hotel Congress.
More than 30 agave spirits will be on hand at the fiesta, including tequila, mezcal, and bacanora.
Baca-what?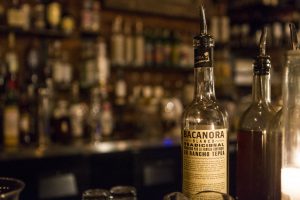 Yes, bacanora, an agave spirit that's largely cultivated from wild agave in the Sierra Madre Mountains in Sonora, Mexico. I'm told that it's still harvested in the wild and packed out on burros, and for many years was manually made in the back yards of Mexico using automobile radiators for filtering. Thankfully, technology has enabled advancements in bacanora production over the years, but the taste of the wild is still prominent in this rustic and delicious spirit.
In addition to these spirit samplings, attendees will also enjoy an agave cocktail showdown, agave presentations, live music, agave art and other goods inspired by the agave plant, and delicious food including mezcal yellow watermelon gazpacho, wild mushroom flautas, barbocoa and al pastor rolled tacos, and chicken mole tostadas.
Tickets for the Agave Fiesta can be purchased here, and while you're at it, peruse the calendar of more than 20 associated agave experiences at the Agave Heritage Festival, including an Agave Heritage Dinner and an Ancient Agave Garden Tour.
Prepare your palate for the 2019 Agave Heritage Festival by watching this short video of last year's festival.
Agave aqui!