June 17, 2021
Kyle's Crudo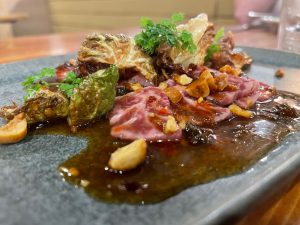 Raw gets rad when a restaurant has a full-time fish monger/butcher and three employees dedicated exclusively to its raw bar.
But don't expect to find dishes there associated with a conventional raw bar. I'm talking crudo, a chef-driven program which elevates the raw foods conversation.
In this week's Tucson Weekly and Inside Tucson Business, I caught up with Chef Kyle Nottingham to get the deets on his crudo at Flora's Market Run.
Check out my story here and let me know your thoughts!