December 8, 2018
Our (for now) finale!
After approximately 500 weekly shows, over nearly ten years, on four radio stations, we're taking a break. Our host radio station sold and is changing formats. So this week's show was our last, for now, and it came to you live from a standing-room-only Jonathan's Cork! This was a special two-hour, commercial-free show and we caught up with several local food and beverage celebs who shared their thoughts on our delicious radio journey.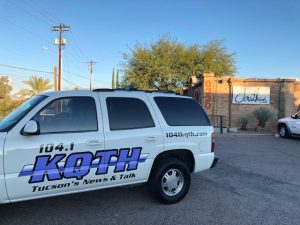 Our sincere thanks go to our loyal and loving sponsors and listeners, our fabulous crew at KQTH, and our extended family of local chefs, restaurateurs, brewers, distillers, winemakers, and sommeliers whose stories we've had the privilege to tell over the years. Simply said, we love what we do because they love what they do. There's no finer food and beverage community in the world.
Podcast: Play in new window | Download (Duration: 1:52:26 — 25.7MB)