September 9, 2019
In a New York Spirit of Mind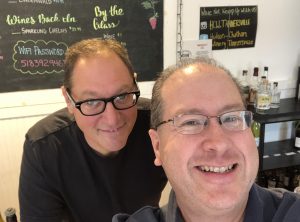 I had a private audience with Carlo DeVito last week.
But this memorable moment wasn't at one of his book signings or other celebrity appearances. It was just him. And me. At the Hudson-Chatham Winery satellite tasting room on Main Street in Tannersville, New York in the heart of the Catskill Mountains.
I saw a sign on the door that said local spirit flights, and, of course, I walked in and prepared for takeoff.
It turns out that Carlo is a nationally renowned authority on craft spirits. He's also the author of Big Whiskey: Kentucky Bourbon, Tennessee Whiskey, the Rebirth of Rye, and the Distilleries of America's Premier Spirits Region. Lucky for me he was pouring that afternoon, and he introduced me to some of the best booze that the Empire State has to offer.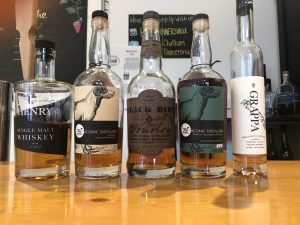 Enjoy our conversation here about some of the things making news at Harvest Spirits Farm Distillery, Taconic Distillery, and Black Dirt Distillery.
Cheers!
Podcast: Play in new window | Download (Duration: 11:49 — 10.8MB)