February 22, 2019
February's Tucson Food-n-Booze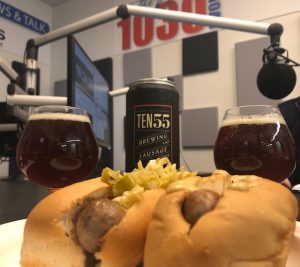 The last Friday of every month is one of the most delicious days on the calendar because my "Tucson Food-n-Booze" segment is on A Morning Affair with Mark Bishop!
Today we talked about sausages and suds from Ten55 Brewing and Sausage House, along with some news about a fun event on March 10 that will bring together Tucson's beer, sausage, and cycling communities!
All of that plus some news on my culinary and cocktail cruise later this year, some thoughts on fresh seafood in Tucson, and more!
Podcast: Play in new window | Download (Duration: 24:27 — 5.6MB)