March 30, 2022
Social Sippers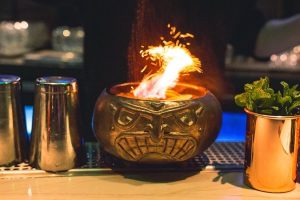 With mask mandates expiring, and many of us rightfully dragging our Zoom apps into the recycle bin, local businesses across Southern Arizona are celebrating what it means to be social again.
At Portal, an intimate cocktail bar on Fourth Ave., they are taking the idea of social rather seriously. My column in this week's Inside Tucson Business stirs up a few examples, from the Swamp Thing to the Jupiter Bowl, where straws are handed out by the handful.
Check out my story here and let me know your thoughts!