April 9, 2021
Clothespins, Teapots & Totems…Oh My!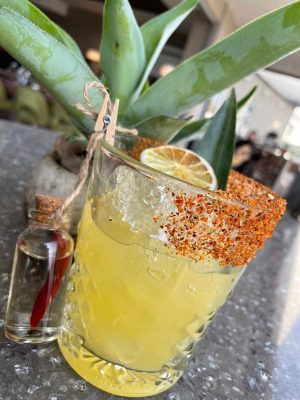 When my cocktail arrived with a corked ampoule of liquor fastened to the glass with a miniature clothespin, I knew there had to be a story behind this spirit riding side-saddle.
In this week's Inside Tucson Business, I explore the cocktail culture at downtown Tucson's hot new restaurant, El Mezquite Grill & Taqueria, and the central role that clothespins, teapots, and Mayan totems play in that story.
What?!
Check out my story here and let me know your thoughts!