December 20, 2019
The Fun and Funk of Fermentation and Fire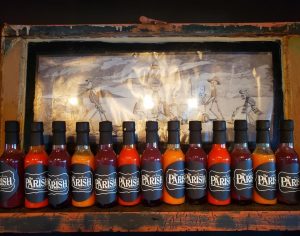 The holidays are heating up at The Parish, and resident flamethrower Travis Peters is bringing some fermentation to the fire.
What happens when you smash fresh fruit, chiles, spices, vegetables, and other goodies into sealed containers that eventually produce a healthy bacteria that's bottle-worthy?
My column in this week's Inside Tucson Business explains.
Check out my story here and let me know your thoughts!