March 10, 2021
A St. Patrick's Day Salutation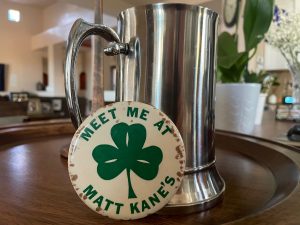 St. Patrick's Day is nearly upon us, and memories of Matt Kane will again mark the day for this Godson of Washington, D.C.'s most revered Irish pub proprietor.
In the current edition of Inside Tucson Business, I offer an ode to my late Godfather while taking a peek at what Tucson's Iron Chef Wendy Gauthier is planning for St. Patrick's Day. Would her expressions of Irish fare have met the Matt Kane standard?
Check out my story here and let me know your thoughts!