February 13, 2019
Andrea Nguyen Headed to Tucson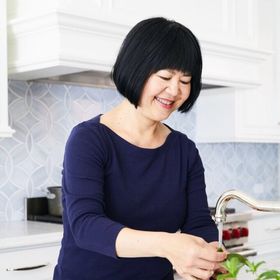 For enthusiasts of Vietnamese cuisine, Andrea Nguyen needs no introduction.
For everyone else, she's a James Beard Award winner whose cookbooks, newspaper and magazine columns, and other vehicles for Vietnamese food storytelling have catapulted her to gastronomic glory. And that glory will be revealed on March 2 at 4:00 pm when she takes over the Culinary Stage at the Tucson Festival of Books for an hour of cooking and conversation.
I nearly flipped my pho when I was invited to moderate this session. I'm a life-long fan of Vietnamese food and my palate gets excited at the very mention of banh mi or cha lua. When my wife and I attended weekly childbirth classes in preparation for the arrival of our first born in 1994, we scheduled corresponding stops at a small Vietnamese restaurant around the corner from the hospital for a post-pushing-practice meal. It became a weekly tradition. And to this day, every time I see a beautifully wrapped spring roll, I think about my first father-to-be lesson in the science of swaddling.
Ms. Nguyen will be sharing stories from her latest book, Vietnamese Food Any Day: simple recipes for true, fresh flavors, at the March 2 session. She'll also do a live cooking demonstration, and I can only hope that her crispy caramelized pork crumbles will take center stage alongside her.
I hope to see you there!