July 30, 2019
New Menu Making News at Ten55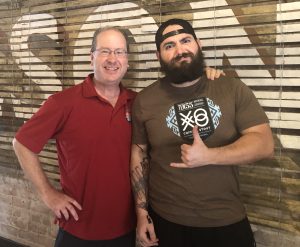 French fries inspired by a North African chile?
A classic mornay sauce kicked up with cheddar, Gruyere, and sage to create a cauliflower gratin?
Sliced and seared pork meatloaf sliders?
Several new items were just added to the menu at Ten55 Brewing Company and Sausage House, and I caught up with Chef Zack Ghidotti after my introductory tasting to learn how it all came together.
Enjoy my interview here!
Podcast: Play in new window | Download (Duration: 10:52 — 9.9MB)