October 27, 2019
A Salute to Ouzo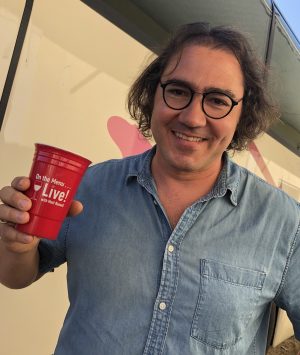 You can't visit Greece without taking a deep dive into the wonderful world of ouzo, and what better place to sip Greece's national spirit than at an ouzo distillery celebrating its 150th anniversary!
I had the unique opportunity to chat with Yiannis Karonis, 5th generation owner/distiller of the Karonis Distillery in Nafplion, who walked me through the story behind his spirits. In addition to ouzo, he's also producing local beauties tsipouro and mastika, each with special Karonis family ingredient expressions that he stopped short of sharing. Yes, he's able to keep a secret.
Enjoy my spirited interview with Nafplion's spirits celebrity!
Podcast: Play in new window | Download (Duration: 7:47 — 7.1MB)