November 17, 2021
Expect the Unexpected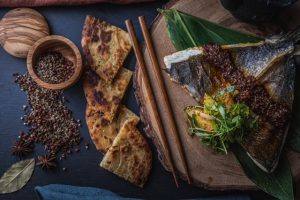 Expect the unexpected.
That's what I discovered when I first set my eyes on the new menu at OBON.
Paulo Im, brand chef and director of culinary innovation at OBON, executes the unexpected in fascinating ways with these new seasonal selections, and my column in this week's Inside Tucson Business tells a story about his big reveal and how a sensibility to his roots is a reflection of the food that he creates.
Check out my story here and let me know your thoughts!