April 2, 2019
Like a Gentle Kiss from Kane Herself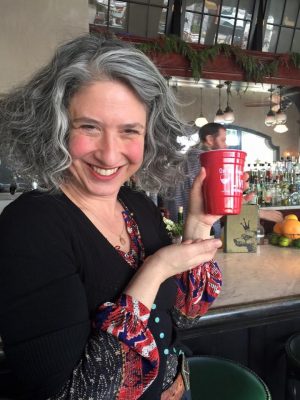 When restaurateur Sally Kane speaks of the Coronet, her concept on the corner of Fourth Avenue and Ninth Street, she calls it "one of the sweetest and most cared-for spots in Tucson."
As I began to dig a little deeper she paused, noting with emotion that "it has my heart."
In the days leading up to the restaurant's fifth anniversary, Kane's heart must be beating double-time with plans coming together for a special celebration that's sure to make the Coronet the corazon capital of our community.
My first visit to the Coronet years ago was a moment of wonder as I mysteriously felt embraced by an Old World wisdom that seems to inhabit the space. I enjoyed a cocktail called The Rabbi Slept Late, an imaginative gin-anchored work that served as a lovely complement to a simple yet beautiful dish of warm olives with preserved lemon and garlic.
That moment was a heart moment for me. It's almost as if these elements were intentionally synthesized to symbolize a gentle kiss from Kane herself.
In celebration of this sweetest of spots that has Kane's heart, the Coronet will host its fifth anniversary event on April 13 from 5:00 – 10:00 pm.
The dinner special will feature an Eastern European summer staple called Bigos Stew, often called a Hunter's Stew, with local pork from Forbes Meat Company, smashed purple potato, sour cream, garlic, and parsley.
The evening's commemorative cocktail will be a boozy treat with gin, Swedish Punsch, orgeat, lime, and Champagne.
Add live music on the patio by Jimmy Carr and The Awkward Moments from 7:00 – 9:00 pm and you'll surely hear many hearts beating as one.
Additional details can be found here.
Happy anniversary to the Coronet, with gratitude for how you've made us feel for the past five years.