March 7, 2019
How Eston Stogner Rowls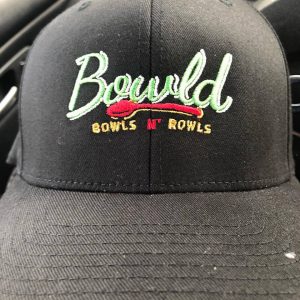 I first met Chef Eston Stogner during an interview on my radio show two years ago from a restaurant where he was working at the time.
I learned a lot from this inaugural moment, including the fact that he's been working as a cook and chef in town for more than a decade. He told me, "If you've been living in Tucson in the last 10 years, it's likely that I've cooked a meal for you."
During the interview I sampled a great many dishes that represented the Stogner style, and was immediately struck by something that he called the Cohiba.
As a cigar enthusiast, and regular fixture at Jerry's Cigars, I love the history and tradition of the Cohiba cigar, and was eager to learn how this particular stick inspired one of his dishes. I discovered that it was essentially a rolled and fried version of the iconic Cubano sandwich, with pork, pickles, ham, and Swiss cheese, that resembled a cigar when it was plated. Delicious.
And that, fellow foodies, was my introduction to Stogner's rolls.
Earlier this week, he opened his first restaurant of his own in Vail aptly called Bowld: Bowls and Rowls, which serves up a variety of dishes in both bowl and roll formats, such as a pizza bowl, a shrimp bowl, a fajita rowl, and that Cohiba-inspired dish which he now calls the Cubano rowl. Add burgers, salads, and more bowls and rowls than you can imagine, and you'll be rowling out of Bowld with a smile.
The restaurant, which is located at 13160 E. Colossal Cave Road, also features items that accommodate many of today's dietary lifestyles, such as low-carb and keto.
Rowl into Bowld and check out the next delicious chapter of the Stogner story, and don't miss a puff…er, a bite…of that Cubano!